Something I hadn't really given much thought to until this week was how I was going to power the smart static infrastructure, 2 Pi's and the "network in a box". 
With the AP1300LTE going back to the manufacturer (the 4G module didn't work when I started to test), I had some time to think about other bits
In the beginning I was just going to use the power brick for the AP and two Pi Plugs. Then I decided I could run the two Pi's from a single desktop charger.
Then I did some more reading… The AP could be powered with 802.3 at via it's WAN port (which can be changed in software to a LAN port).
The Pi 4 can be powered by PoE with a PoE hat (802.3af).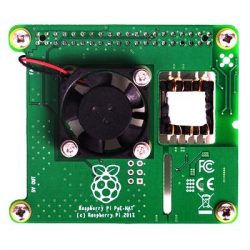 I have used PoE switches from TP-Link and Ubiquiti. I use TP-Link where I basically want a PoE injector for multiple devices and Unifi ones for a more managed solution.
I did a little bit of research and TP-Link do a 5 port (4 port PoE) mixed at/af switch. For under £25 I could power all 3 devices and have a network and PoE port left over.
Powering all three devices this way would save on cabling (just one cable going to each Pi and to the AP) and only need one plug socket. It would also massively simplify things if I wanted to add a UPS at a future date. I could even monitor the UPS via a Pi, safe shutdowns email alerts etc. That's one for another day though! Adding a small Pi touch screen and a small wireless keyboard and mouse could be fun…
Testing of this idea continues…