Something I've wanted for a while is a mobile lab. Something in a flight case. Mainly because it would be cool, but also it would be nice to have a fully mobile setup to demo or use for small migrations.
I don't have a budget for a lab in a box that will just sit there so the components needed to be reusable. I recently came across Beelink mini PC's (I bought one for Sophie for her new Cricut machine) and I've been thinking about upgrading the caravan infrastructure. So I thought I would combine the two and design and build a lab in a box.
The main components:
Beelink Mini PC U59 Pro (N5105, 16Gb RAM, 256Gb M2 and 2Tb SATA drive, Dual Gb Network)
GL-Inet Slate Plus (same chipset as the "cirrus" I use)
TP Link Gb PoE Switch
TP Access Point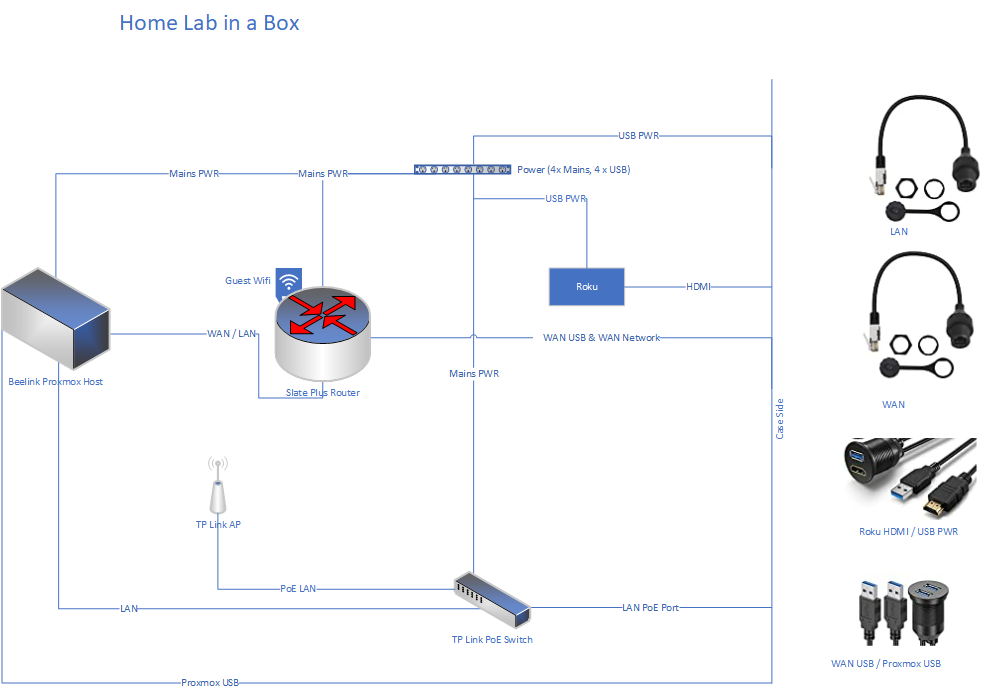 The plan is to present a number of ports to the edge of the case. Extending beyond the walls of the case should allow more connectivity to the internal and external interfaces.
This month I will be building the "IT" bits of the build and hopefully next month buying the case and the ports. 
How is it reusable?
Slate Plus – Router – Can be used as a travel router with no changes.
Beelink U59 Pro – Server – Can be used as a Proxmox lab with no changes.
TP Link – PoE Switch / Access Point – Probably best left configured for lab.
Roku – Media Player – Can be used with any Wi-Fi (or combined with Slate Plus for travel).
How could it be extended?
With the external ports there are lots of options. You could add a NAS for migrations, plug in Broadband for a demo, tether it to your phone for a rural / mobile deployment (via WAN USB), join it to a conference / hotel wireless network for demos / watching films, download your plex library to the server for media on the go or even deploy it as an office in the box for DR / BCP, smarthome demo lab with Home Assistant, I'm sure there are more ideas to come!
Once it's all setup I'll publish a new post with pics.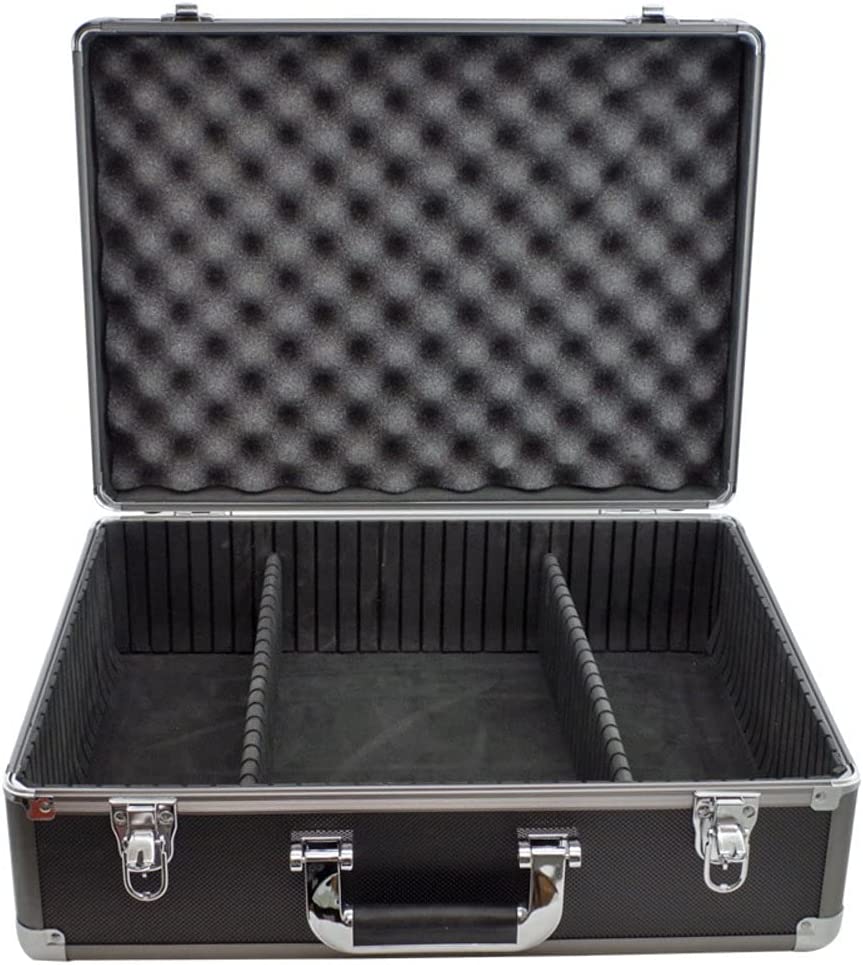 Update... It's a lab in a bag
I have finished the build and I am pleased with how it came out. Unfortunately for my budget lab I couldn't spring for a case at the moment (v2 and I have the panel mounts!). Here it is completed! Just some cable management to sort out (possibly false bottom in the case).