I don't need any cameras at the 'van, but it's something I've been wanting to explore for several other projects I've been thinking about… Can I get a camera, that has an app, has an option for local storage and can stream somewhere else too (RTSP for those in the know)?
I spent aaaaggggeeees researching this, I thought I had hit gold with TP-Link Kasa cameras (TP-Link is the same company who I have chosen for the smart sockets and bulbs, more on that in another post). Unfortunately at the last minute it turns out that they don't support RTSP, although they do support local recording if that's what you need. 
I came across Eufy (who are owned by Anker of USB battery fame). They have a few ranges of camera, the EufyCam range (which has local "home base" controller, with USB NVR capability coming soon and RTSP), a baby monitor range and then a small "Indoor Cam" range. It is the Indoor cam range that caught my eye…
They have four cameras in the range at the moment, a static cam and a pan and tilt cam (both available in 1080p and 2K resolutions). As this is just for fun I went for the cheapest of the four, the Indoor Cam 1080p for a mere £30.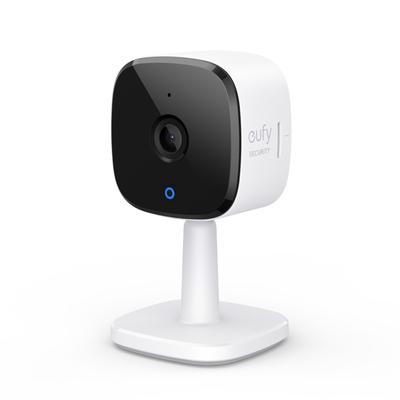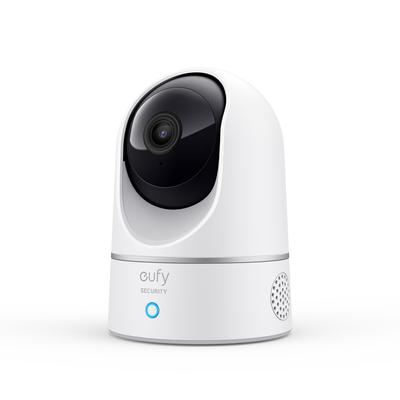 So what can a £30 camera actually do… Amazingly, most things…
Human / Pet / Object detection – and it works surprisingly well
Two way audio – Haven't tried this at all… Would be amazed if it is beyond ok though
Alexa (and Google home) control and integration – Again this works well
Night Vision – Clearer than a lot more expensive cameras I have used
Storage Options – Micro SD, Cloud and NAS (RTSP)
Recording Options – Movement or 24/7
Various mounting options
The ability to share the device with other users
Full specs on Eufy's website.
Ok, that's all great but what does it mean in practice. It means you get a really good camera with loads of options for £30. I am using some of the benefits of the cloud without it chewing through bandwidth trying to upload video to the "cloud". 
I have the camera setup to record to the SD card, but it also streams to my Pi on RTSP which does 48 hours of recording, the pi will be hidden in the 'van, so if I decide to use it for security, although they might steal the cam, it's unlikely they will find the pi, which I can access remotely, etc, etc. Because of the hybrid approach I can also just drop in to the cam from my phone at any time and it pushes motion alerts to my phone at all times too, these alerts can be customised to just push a text alert, or a thumbnail alert, again great for bandwidth sensitive applications. I've been asked to provide cameras for churches and other remote locations where there might not be "full" internet available and these would be great for that. 
Amazingly the Pan & Tilt camera's support "follow the action": When motion is detected the camera automatically tracks and follows the moving object. Pan the lens 360° horizontally or tilt it 96° vertically to get a clear view of the whole room, these are often on sale for under £40 and I will probably get one to play with at some point to see how good this feature is. 
For well under £100 you could have a two camera setup, with local storage (on a dedicated pi) recording 24/7 with push notifications, now that is cool!
If you wanted to you can also add Eufy's cloud offering (and that's an add, not instead, that's pretty unique). Eufy offer two cloud plans a "basic" plan which is $29.99 per year per camera with 30-day rolling storage or their "premier" plan which is $99.99 per year for up to 10 cameras, again with 30-day rolling storage. The footage is encrypted before being uploaded, which is a nice touch and secures your recording in transit and in rest.